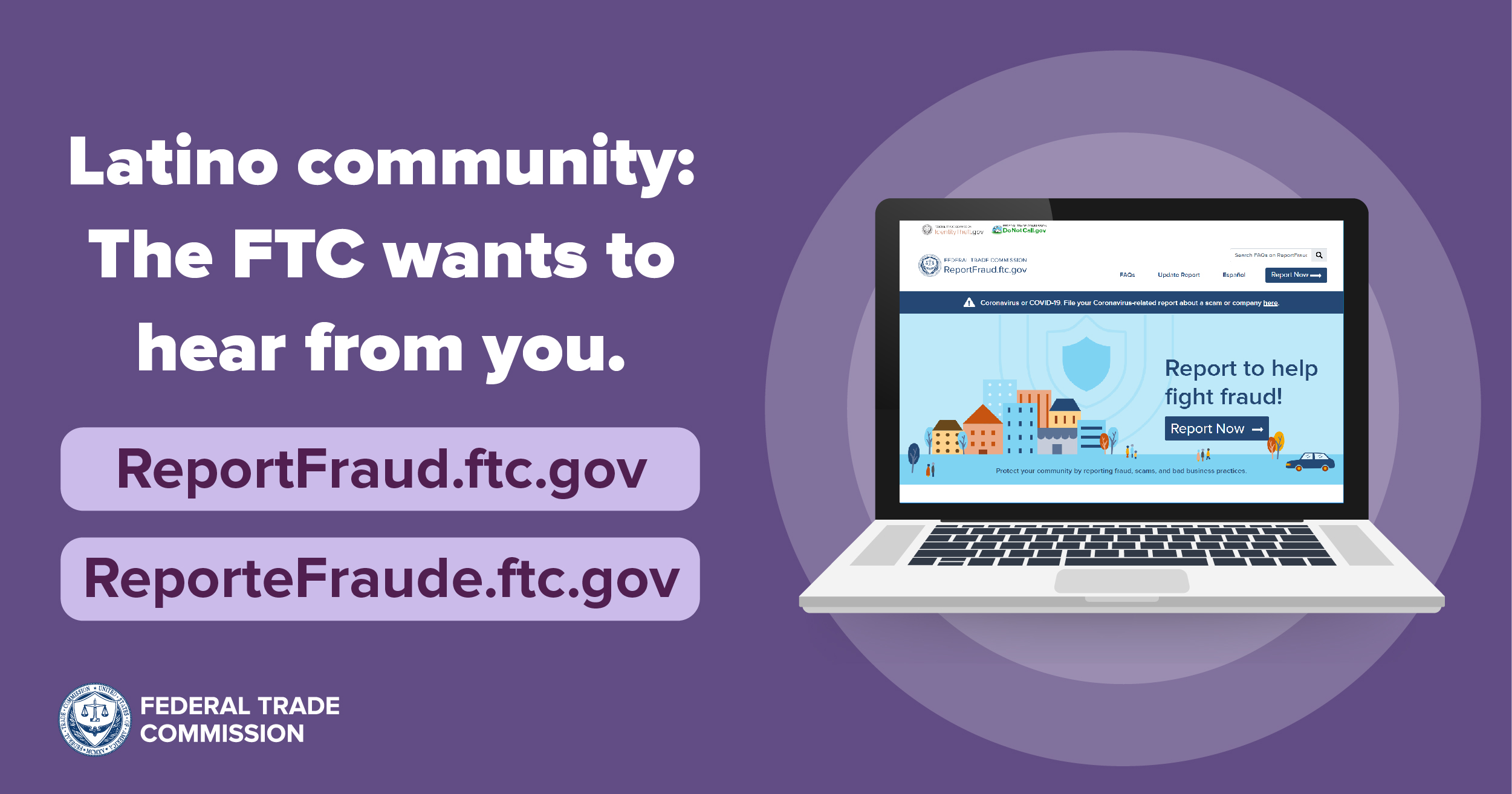 FTC research confirms
what we've known for some time: that we hear from people in Latino communities less frequently than the general population. But reporting and experiencing fraud are two different things.
When people report to the FTC, it helps us understand and respond to what's happening in the Latino community. Based on new analysis of the FTC's report data, we know that:
The top consumer problem reported to the FTC by people living in majority Latino communities is impersonator scams. This scam happens when someone pretends to be someone they're not — like a representative from the government or a well-known business — and tries to get you to pay them money or give them sensitive information.
Bogus business opportunities and job scams are a problem. People living in majority Latino communities filed a higher share of reports to the FTC about business opportunities andjob scams than people living in majority Black or White communities.
Latinos report paying scammers with payment methods that have little or no fraud protections. And they're not alone. Reports to the FTC from majority Black and Latino communities show that people are more likely to pay scammers in ways that have few, if any, fraud protections ― so: cash, cryptocurrency, money orders, and debit cards. People living in majority Latino communities also reported paying scammers with bank transfers, bank payments, and wire transfers.
FTC cases also reflect the types of scams targeting Latino communities — cases involving auto buying, for-profit school advertising, and prepaid card marketing. But we know that more reports from Latino communities would give the FTC a better look at the scams and bad business practices people face every day. And give the FTC the chance to bring more cases to shut them down.