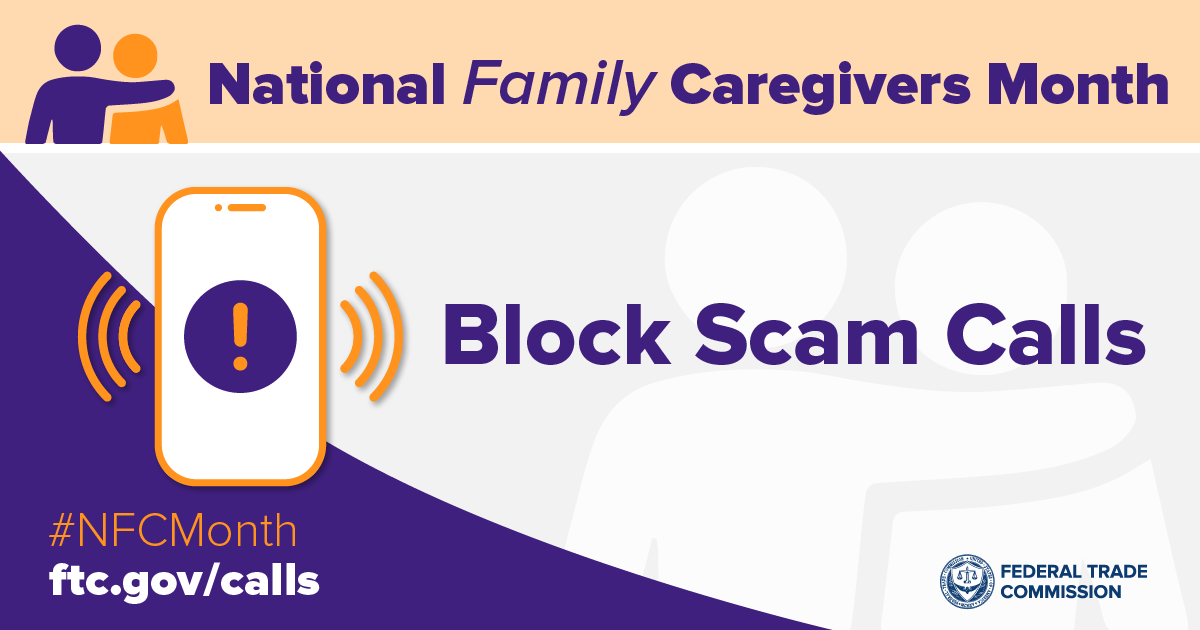 Calls from scammers are annoying and can cause a lot of trouble when you realize, too late, that they're scams. What's even worse? When they target a client or loved one you're caring for. So today, as part of National Family Caregivers Month, we're talking about how to spot and block scam calls.
Scammers might pretend to be with the government, a grandchild, tech support, or a potential love interest. Listen to this call from a scammer pretending to be with the Social Security Administration.
The real Social Security Administration won't threaten people or suspend their Social Security numbers and won't ask for payment this way. It's a scam.
Here are some steps you can take to help your loved one get fewer scam calls:
Learn more about unwanted calls at ftc.gov/calls. And learn more about scams targeting older people at ftc.gov/PassItOn.