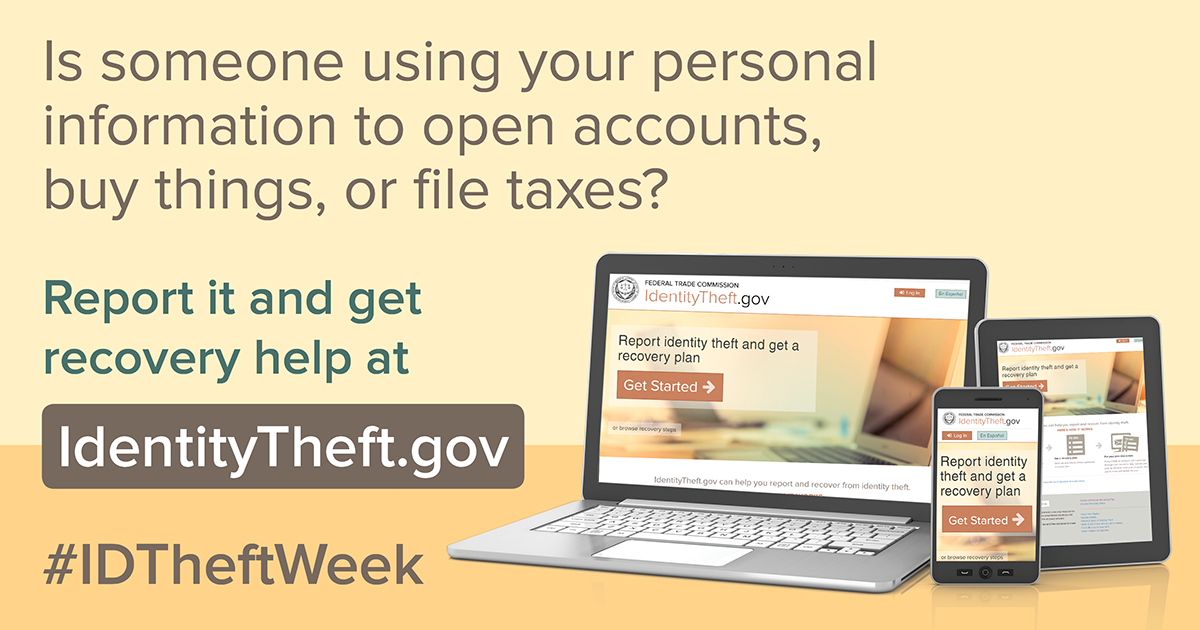 When identity theft happens, it's hard to know where to begin. That's why the FTC created IdentityTheft.gov, a one-stop resource for people to report identity theft to law enforcement and to get step-by-step instructions on how to recover from any type of identity theft.
The first step in avoiding identity theft, or stopping the damage, is placing a fraud alert on your credit report. This makes it harder for a thief to open new credit in your name, and lets you get free copies of your credit report from each of the three credit bureaus. Next, read through your reports and note any accounts or transactions that don't belong. Then, go to IdentityTheft.gov.
When you report at IdentityTheft.gov, you'll answer questions and give details about what happened. Include information about any problems you spotted on your credit reports. IdentityTheft.gov will use that information to create your personalized:
Identity Theft Report, which shows that someone stole your identity, and
recovery plan with step-by-step advice to help you fix problems.
Your Identity Theft Report, recovery plan, and sample letters from IdentityTheft.gov will help you repair problems caused by identity theft. Your recovery plan may tell you to:
Learn more about protecting your identity and recovering from identity theft at ftc.gov/idtheft.